In order to explore mutual business, we welcome new associates to get in touch with us. We provide product samples & pricing information on request.
SCOPE MEDICAL assures you to provide premium quality Laryngoscopes at economical pricing with dependable dispatch schedules & highest level of personal services.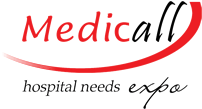 17 – 19 March  2023
Hyderabad , India

2-3-4 March , 2023
Bhrikuti Mandap
Kathmandu, Nepal

HOSPITALAR 21 – 24 May, 2019
Sao Paulo, Brazil

ANESTHESIOLOGY® 2018
October 13-17, SFO, USA
Comments are closed.